By Ron Simonson, President and CEO, CCI Solutions.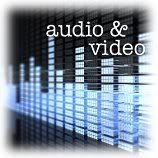 Welcome to the CCI Blog…We have always highly valued the input of our stakeholders, and therefore felt it appropriate to both highlight some of the recent corporate changes (i.e. this Blog), as well as some of the upcoming changes you'll be seeing in the weeks and months ahead. We couldn't think of a better forum to communicate this message than via this inaugural blog post…
Why the changes you ask? It is important for you to understand that all the current and pending corporate changes are in direct response to your feedback and input. The simple truth of the matter is that you have spoken, and unlike many service providers in the market place, we have listened. In the text that follows, we'll not only provide a summary of some of the more noticeable changes, but also an analysis of what those changes mean to you:
Brand Engineering: The bottom line is that while we haven't rebranded in the technical sense, we have in fact updated our brand to more closely reflect our attitude, culture, and brand promise. The same level of creativity, expertise, service, and certainty of execution you've come to expect from CCI Solutions in the past will not only be carried forward, but it will be enhanced. While we know that you've set the chinning bar high in terms of your expectations, it is important for you to know that we've set it even higher for ourselves.
An Explanation of Our Tag Line: "Be Seen. Be Heard." Our products and services produce the sights and sounds experienced by your audience. We enjoy the collaborative nature of our client relationships, and the correlation between our collective efforts to the quality of the sights and sounds experienced by your audience through the products and solutions we deliver. Put simply, we allow you to be seen and be heard in a fashion that reflects well upon your organization and its brand.
Complete Turnkey Solutions: While our value propositions are many in number, perhaps our greatest value proposition continues to be CCI's unique ability to meet the entire universe of professional audio and video needs of our clients. Our Systems Group works with corporate, educational, and worship facilities, Our Retail Group sells the best Gear and Media products in the market.
The CCI Solutions Website: In the coming weeks you'll notice the launch of a redesigned CCI website. The CCI Blog is now easier to find and we are working hard to produce content you'll find helpful and relevant. It will contain new features and upgrades which are meant to add value to your interactions with our company. Among other items, you'll find the ability to receive enhanced support, see the benefits of improved usability, and have more interactive communication via our blog. In the weeks and months that follow we will be rolling out more tool-sets to continue our focus on improving your customer experience with CCI Solutons.
Our Updated Catalogs: You have no doubt noticed that we've updated the CCI Catalog with a new design, and the best selection of audio, lighting, media, and video products in the marketplace. Great pricing + Great Selection + Great Service = a great catalogue!
We hope the information contained in this post has been useful and we welcome your comments and feedback as always…